Blog
What to Know About Solar Panels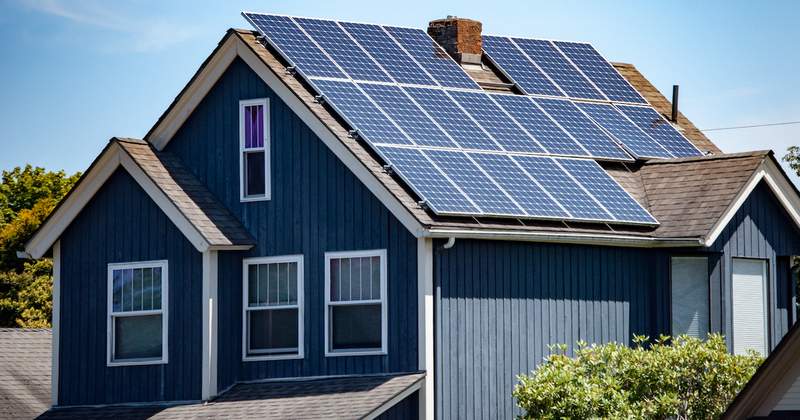 Are you considering a solar panel system for your home? While the most obvious benefit is saving money on electricity, you can also feel good about helping the environment. And, if the electric grid experiences a temporary failure, you can continue to generate electricity from your solar panels.

Of course, there are also a few things to know before deciding on solar panels. Learn about leasing versus buying, maintenance, and how to insure solar panels:

Lease vs. Buy

When you lease solar panels, the upfront cost will be lower. The leasing company may also cover maintenance, repairs and insurance for your solar panel system.

Buying solar panels may increase the value of your home. You may also qualify for the federal solar tax credit, but don't wait too long — this tax credit is scheduled to end in 2024.

Benefits
Decrease or eliminate electric bills
Earn federal, state and local tax credits and rebates
Potentially increase your home's value
Not dependent on the electric grid
Maintenance

Solar panel systems are low-maintenance. You do have to give them a light cleaning every so often to prevent leaves and dirt from blocking the sun's rays.

Insurance Coverage
Are solar panels covered under a homeowners policy? Solar panels are generally considered a permanent part of your property, so most homeowners insurance policies include solar panel coverage.


Do you need to adjust claim limits or add a separate policy? Check your policy to see if solar panels are already covered. If so, you don't need a separate policy. You may want to adjust claim limits if you don't have enough coverage to pay for repairs or replacement of the solar panels.


What about leased solar panels? Ask the leasing company if they have their own insurance or want you to insure the panels.
Have questions about your insurance coverage for solar panels? Just reach out and we'll be happy to help.
---
‹ Back